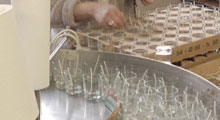 These 4 candles were made with respect of the French craftsmanship, traditions and know-how. The fragrances vary from fruity, gourmand to woody notes.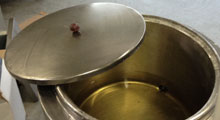 Produced entirely in France, our candles are made of mineral wax and comply with European and American standards.
Mineral wax burns for longer and releases a more intense fragrance.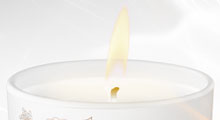 They are made to last longer than most of regular candles (around 50 to 60 hours).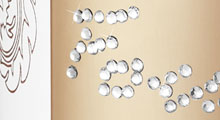 Fouquet's candles come in a beautiful varnished glass jar with aluminium lid. They are decorated (silkscreen printed) with a sparkly Fouquet's logo on a gold plaque, making them perfect decorative ornaments to keep once used.